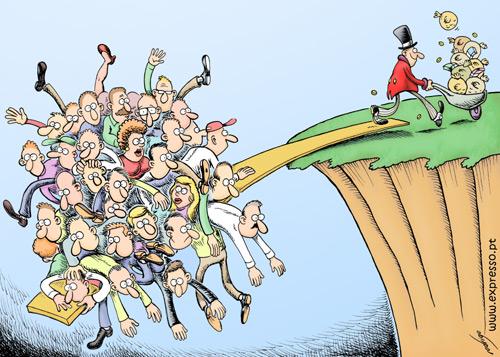 In a 1973 short story, "The Ones Who Walk Away from Omelas," fantasy writer Ursula Le Guin describes a peculiar city where the inhabitants' prosperity depends entirely upon the endless suffering of a single young child, locked away forever in a cellar. The townspeople ignore the child's pleas for release because they have learned that his salvation will destroy a world that is utopian in every other way. As Le Guin writes:
They all understand that their happiness, the beauty of their city, the tenderness of their friendships, the health of their children, the wisdom of their scholars, the skill of their makers, even the abundance of their harvest and the kindly weathers of their skies, depend wholly on this child's abominable misery.
Although we may be tempted to look for parallels between this troubling tale and the ills of contemporary U.S. society, our attention should instead be drawn to two striking differences. First, whereas in Omelas one child tragically suffers for the welfare of everyone else, in the United States today many, many more children are abandoned to a metaphorical cellar — not for the greater good, but merely to preserve or enhance the lives of a privileged relative few. Second, the distressing arrangement is unalterable in Omelas, fixed in place by the author's construction. In our world, the current system instead reflects an outrageous lack of political will and courage.
Continue reading "Worse Than Fiction: America's Overcrowded Cellar"